New Haven Homeowners Rely on SERVPRO for Mold Removal
4/2/2023 (Permalink)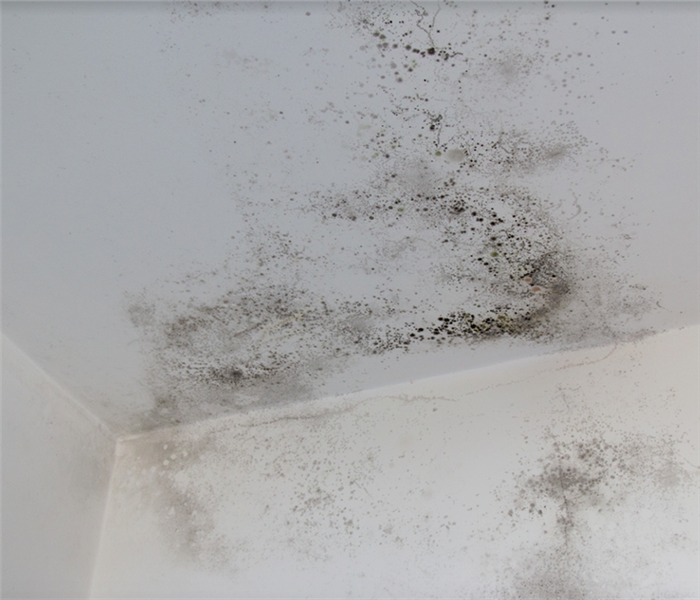 Regardless of the color of the mold found in your home, our certified technicians can help. Contact our team day or night for a quick response.
SERVPRO Offers Safe and Efficient Mold Removal in New Haven Homes
Finding out mold in your home can be quite a traumatic experience. You need professionals like SERVPRO who have the training, experience, and tools for mold removal in your New Haven home. Our IICRC-certified techs specialize in restoring mold damage to your property safely and effectively.
Unlike other restorers, SERVPRO techs are clear and transparent about their mold removal process for your New Haven home. We adhere to the IICRC S520 mold removal guidelines to ensure the process is safe for the occupants and restorers.
Mold Inspections, Remediations, and Removal Process
The first step in mold remediation is the identification of the extent of the damage. SERVPRO techs take utmost care while removing the contamination from your property, ensuring that the mold particles and spores don't cross-contaminate unaffected areas.
Depending on the material involved and the extent of the damage, SERVPRO techs have the options during mold removal-
Visible mold growing on a porous material like fabric and drywall can be difficult to remove. Consequently, mold specialists dispose of the material rather than trying to remove the contamination from such surfaces.
When mold is present on semi-porous material like wood and concrete, SERVPRO techs remove it using appropriate cleaning agents or an abrasive method like media blasting.
If mold growth is observed on non-porous material like metal or glass, techs remove it using HEPA vacuuming or wet cleaning method using the appropriate cleaning agent.
Once the mold and the mold-contaminated material are removed, techs carefully bag and dispose of them by local regulations.
Role of Disinfection in Mold Remediation
Once techs remove all mold-contaminated materials, the affected area is thoroughly cleaned and disinfected. The process involves using specialized cleaning agents and techniques to remove all traces of mold from surfaces and prevent further growth. Techs also ensure that all surfaces are dry before disinfecting them to avoid secondary damage.
Call SERVPRO of New Haven at (203) 234-1100 for a reliable mold remediation service.