Fire Damage Cleanup and Rebuilding in New Haven
4/3/2023 (Permalink)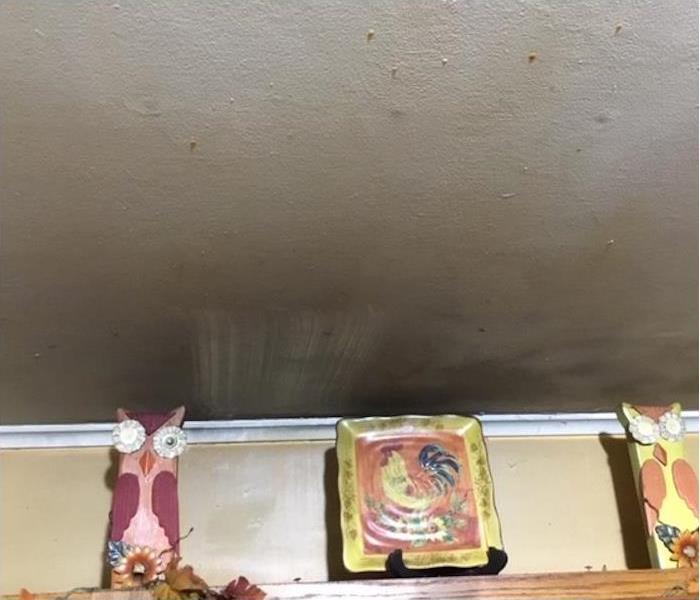 Fire damage can leave smoke residues and odors that can be hard to get out without professional help. Call SERVPRO in New Haven for restoration.
SERVPRO Helps New Haven Residents After Encountering Fire Damage
The results can be disastrous whenever flames engulf a New Haven home or business. You will have the physical property that is charred and unsalvageable, all while leaving notable emotional scars. Because of the stress and worry of handling fire damaged homes, you always want a trusted liaison to help you get your property back to pre-fire condition. SERVPRO understands how imperative it is that you return to normalcy, which is why we are available 24/7 with skilled technicians, proven fire restoration methods, and industry knowledge!
Any widespread blaze leaves massive destruction and fire damage in New Haven. You will often have porous surfaces like insulation, ceilings, and walls that take on smoke particles and residue. There can also be powdery soot that settles on surfaces, leaving stains, pitting, and corrosion. While this soot will discolor and devastate unburnt wood, textiles, and carpeting, SERVPRO has the techniques to help restore versus replace whenever possible to save you money and hassle.
Understanding the Continued Damage Brought on by Soot and Smoke
We have smoke remediation professionals on our crew at SERVPRO who understand different types of smoke and soot residue. This allows us to select the perfect combination of cleaning and deodorization to bring your property back to pre-fire condition.
Soot and smoke are common fire byproducts that can corrode building materials and structural elements.
Prompt action helps prevent lingering odors and permanent smoke damage.
When dealing with charred debris and fire restoration projects, our SERVPRO team takes all the necessary precautions. We dress in personal protective equipment (PPE), including coveralls, boots, goggles, gloves, and respirators. Our team also puts containment measures in place and wears foot coverings to limit the tracking of soot and soiling throughout the building and into unaffected zones as we work.
Water Restoration is Often Part of the Process of Housefire Cleanup
Water removal services and fire restoration go hand-in-hand with many of our calls. As first responders are on the scene extinguishing the flames, water and sometimes chemicals will be left behind. Once SERVPRO is onsite and evaluating the fire damage, we put action into place for water restoration so that no moisture gets left behind. Failing to do so brings the potential for secondary damage to building materials and the onset of potentially harmful black mold growth. Our moisture detection tools like sensors and thermal imaging technology allow us to locate all areas where moisture might be hidden so we can address it.
How Long Will it Take to Restore My Property After a Fire?
The time for fire restoration depends on various factors beyond the area where flames reached throughout the building. We have to consider whether or not soot and smoke particles traveled through your HVAC system and whether or not structural damage occurred. We assess and address numerous layers of damage with:
While fire restoration occurs, board-up and tarping services help protect your interior from external factors.
Contents pack out and move out services help us relocate items for cleaning at our warehouse or safe-keeping during restoration.
Charred debris gets picked up and safely disposed of according to local guidelines.
Controlled demolition with trusted area contractors helps us repair and replace drywall, flooring, carpets, fixtures, and other areas of your home to make it "Like it never even happened."
SERVPRO of New Haven is your go-to team when faced with the perils of fire damage. Call our customer care team day or night at (203) 234-1100 to mobilize our Green Fleet.